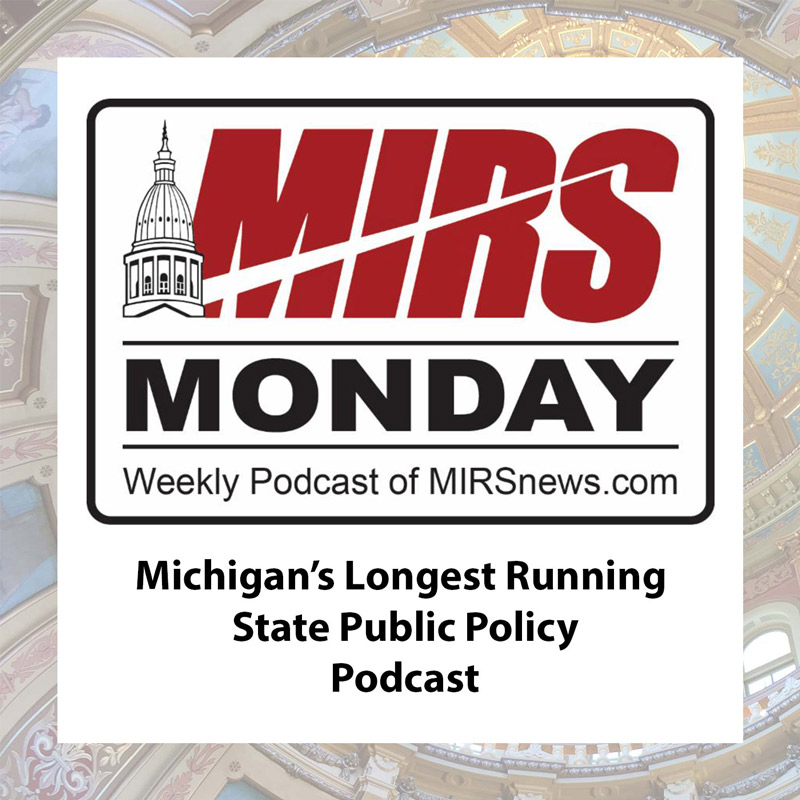 It's five weeks before the next fiscal year and the pressure is on to cut a deal. Who is feeling it more -- the Governor or the Legislature? Do the Republicans now benefit -- from a negotiations standpoint -- from not putting out a road's plan? MIRS talks with Capitol Strategies Group CEO Matt Miner, the former chief of staff for ex-Senate Majority Leader Mike Bishop.
Also, Rep. Julie Brixie (D-Meridian Twp.) says she has the blueback for the 47-cent-a-gallon gas tax increase crafted by former legislative leaders Ken Sikkema, Bob Emerson, John Cherry and Paul Hillegonds ready to be introduced. What will she support on a tax increase? What will she not? MIRS gets answers to this and more like, "What are people talking about at the doors right now?"
Hint: It's not the roads.